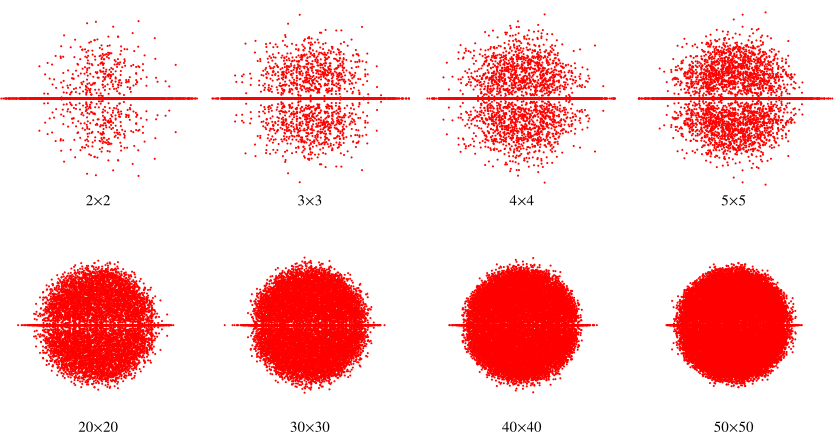 Let
be (possibly complex) eigenvalues of a set of random
real matrices with entries independent and taken from a standard normal distribution. Then as
,
is uniformly distributed on the unit disk in the complex plane. For small
, the distribution shows a concentration along the real line accompanied by a slight paucity above and below (with interesting embedded structure). However, as
, the concentration about the line disappears and the distribution becomes truly uniform.